10/16/2017 Penki Kontinentai Wins Again in "Blossoming Vilnius" Contest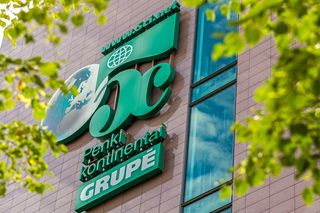 For the second year in a row, the Vilnius municipality has awarded the Penki Kontinentai group of companies in the "Blossoming Vilnius" contest for the design of the territory adjacent to its head office at 2 Kareivju St. This year Penki Kontinentai received the diploma in the "social networks" category.
"We care of a comfortable environment not only within our group, but also around it. We are glad that the locals notice our efforts – and so do the social networks users. We've got great support from them in the "Blossoming Vilnius" FB account", says Germanas Kavalskis, the head of the group communication department, according to whom "social networks are now an important and powerful communication channel with partners and customers; that's why much attention is given to them".
The "Blossoming Vilnius" contest participants send photos of private and public flower beds with a predominance of perennial plants, facades of apartm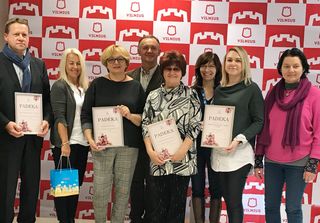 ent buildings, businesses, offices and other objects decorated with flowers. Those photos are assessed by Facebook users and a special commission consisting of Vilnius city council, gardeners and landscape architects.
Penki Kontinentai group has already received awards for the care and maintenance of the environment. Previously, it was a laureate of the "Green City - the best real estate development eco-project", "The sustainable environment" and "For sustainable development" contests.